Author: Dominik Stuiber

Entrepreneurship in Hong Kong is nothing new and forms the backbone of the economy. However, the startup ecosystem is still relatively young. Fuelled by successful examples, primarily in the tech space, in the US, startups and the support industry has grown at rapid speed in recent years in Hong Kong as well. The city's high rate of internet penetration, promises greater adoption of tech innovations, and first-class infrastructure in a compressed market provide an ideal sandbox to easily grow from into major neighbouring markets, in particular China. Hong Kong's East-meets-West melting pot culture and system is further the springboard for Chinese entrepreneurs to introduce their products and services to the world, test and adjust before entering more regulated markets such as the US and Europe.
With more than 2,000 startups and an estimated value of USD3.2billion, Hong Kong is the 5th fastest growing startup ecosystem globally. A big advantage of Hong Kong's startup scene is its ease and convenience to meet investors compared to other cities.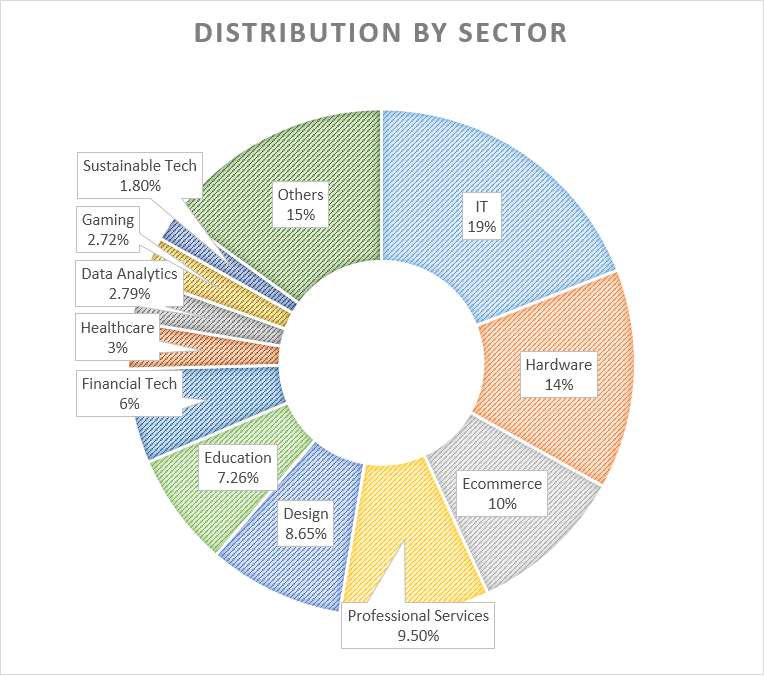 IT and technology led industries are dominant distribution sectors for startup businesses in Hong Kong targeting both businesses and customers equally.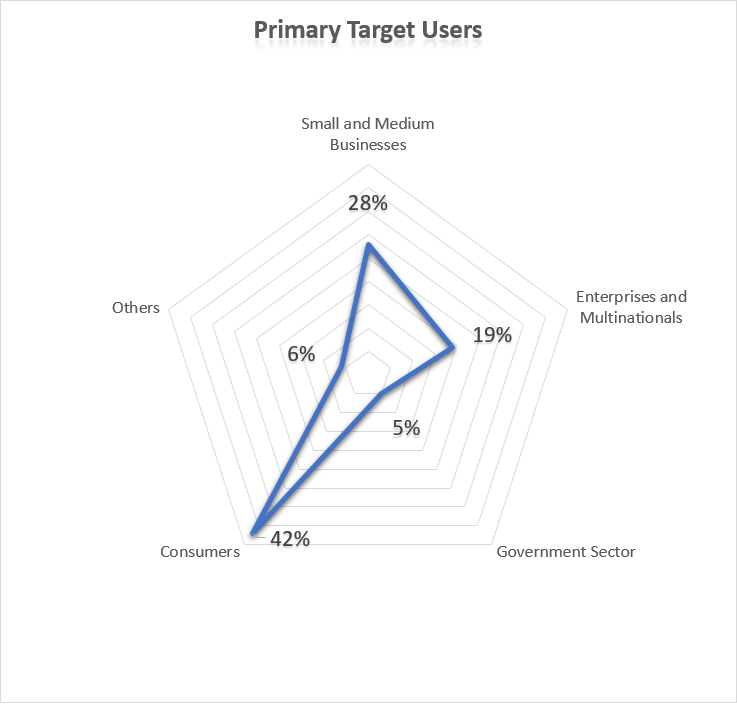 Further opportunities and segment growth is encouraged by strong government programs locally, like InvestHK's initiatives and the SFC's sandbox, as well as in regional initiatives and inter-governmental collaborations like the Greater Bay Area and One Belt One Road.
Startup support ecosystem
The startup support ecosystem in Hong Kong has kept pace with the number of startups offering a wide range of essential functions that are necessary in a business and where startups typically do not (yet) have sufficient resources. This starts with the establishment of an entity in Hong Kong, office and work space, and continues to compliance, governance and outsourced business functions such as accounting and HR.
Startups rely heavily on this support ecosystem that caters to their growth and holds professional resources cost-efficiently available that are deployed exactly to the need of the startup and expands in scope and volume in line with the business.
Take the office needs of a startup as an example. While initially there is often just the founders working, soon, the first few employees follow as the manpower needs increase. For some businesses that need grows exponentially fast in a matter of a few weeks. Commercial lease terms in Hong Kong are typically between 2-3 years. Planning ahead the staffing and needs for space can be difficult and getting it wrong can be costly. Flexible and readily available office space is the preferred option for startups. Compass Offices is the largest office provider in Hong Kong with over 20 business centres to choose from.
Alongside the growth of the business increases the administration. Each administrative requirement often necessitates specialist knowledge and expertise to comply with all statutory and regulatory obligations - a company secretary for corporate governance, reports and filings, an accountant, and an HR specialist. These compliance obligations come about already early on after starting a business and at the expense of headcount and salaries. Non-compliance may constitute offenses, including personally liability by the directors, and can be to the detriment of a startup, especially when the business is looking for funding from investors. At Encore, we provide the required resources to suit your needs at any given time. This reduces the risk for businesses of having idle resources or being short-staffed and allows the focus on core business activities.
Contact our expert advisers to consult on your compliance obligations and benefits of outsourced administration.